E-Insight Digital Marketing Blog: Social Media
25 November 2014, Jonathan Saipe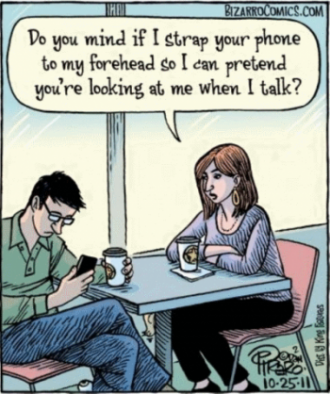 With Social Media increasingly dominating our personal and working lives, what effect is it having on our concentration, education and relationships?
20 November 2014, Jonah Halper
Jonah Halper, founder of Altruicity highlights the strategic components successful crowdfunding campaigns have in common.
19 November 2014, Jonathan Saipe
Learn about the target audiences, content types, advertising opportunities and strategic benefits of the key social media platforms.
1 September 2014, Jonathan Saipe
To give you some perspective on the current state of social media and digital in 2014, watch this Socialnomics video by Erik Qualman. This is the fifth version of the most watched video series on Social Media.
27 June 2014, Jonathan Saipe
Ye
sterday, John Mueller, trends analyst at Google, announced that in the coming days, Google will be removing author photos and circle counts from search results. Does this herald the end of Google+ as we know it?
24 June 2014, Tracey Stern
Despite the poor performance on the pitch, this is apparently the most socially-engaged sporting event in all of history, according to Adobe Digital Index projections, ahead of the last Olympics and the most recent Superbowl. But are there lessons we can learn as businesses from all of this?
23 April 2014, Jonathan Saipe
According to the DMA's latest research, Facebook has emerged as the preferred social media channel for campaign planning and post-campaign analysis. Overall, LinkedIn and Twitter ranked in 2nd and 3rd places respectively, with YouTube and Google+ in 4th and 5th places.
9 January 2014, Jonathan Saipe
In a single day, 40% of the world's 7 billion people are actively engaged in social media. This fascinating infographic illustrates the daily activity across each platform's user base.
6 December 2013, Jonathan Saipe
Great content lies at the heart of every successful social media marketing initiative. But fewer than 40% of companies have a defined content marketing strategy in place. In this lunchtime Emarketeers' webinar, Allister Frost discusses why content matters more today than ever before as well as strategies to optimise your reach.
2 October 2013, Richard Stacy
It is popular to believe that content is king within social media.  I am not so sure.  I think that information is actually king in social media and that information is very different to content.