E-Insight Digital Marketing Blog: Social Media
28 March 2019, Will Francis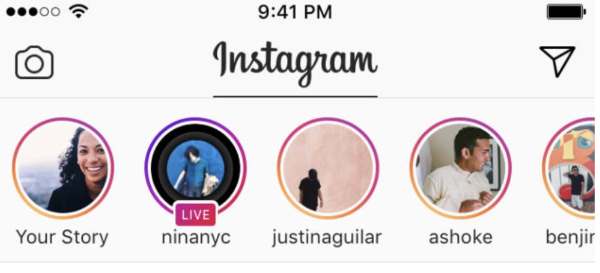 Learn how content gets ranked in the Instagram feed, and how you can make sure your posts are actually seen by the right people.
8 January 2019, Jane Bellard

Jane Bellard, influencer marketing and PR specialist, offers extensive insight into the process of finding and engaging with influencers. If your job description includes social media, PR, brand or (of course) influencer marketing, then read on.
28 March 2017, Ben Blackler
Marketers have very bipolar views on Facebook Live with vociferous arguments for and against. Whilst there are individual cases of Facebook Live videos trending almost into the stratosphere, few brands have made a success of it.
9 December 2016, Matt Alder

The average client-facing professional in the financial services industry achieves a score of 20 on LinkedIn's Social Selling Index (SSI.) The maximum score is 100. The question is why is the financial services industry showing such lack of competence in social selling, particularly with LinkedIn?
4 March 2016, Will Francis

Twitter's advertising platform has been available to all users for almost three years, but still the ever-evolving platform confuses many marketers with its complicated interface and multiple ad types. This guide to each aspect of the product is drawn from our first-hand experience of running client campaigns with a range of core objectives.
15 February 2016, Jonathan Saipe

We have curated a list just for you! A list of the most useful Chrome Extensions for marketers, or anyone interested in tools to make your working day easier. These top 42 Chrome extensions will help you to be more productive at work with your marketing activities. Some are also great little gizmos, handy for everyday life online. Enjoy, and don't forget to let us know your thoughts!
21 October 2015, Tracey Stern

Dealing with a brand crisis can be immensely challenging and stressful. Tracey Stern discusses the key principles in online crisis management.
24 July 2015, Annmarie Hanlon

With social media advertising fast grabbing the budgets of traditional advertising, Annmarie Hanlon answers your most popular questions.
1 April 2015, Lisa Elliott
Digital PR is one of the biggest growth areas for PR agencies in 2015, but it also represents some significant challenges. Lisa Elliott, director of PR agency, Lansons, discusses where the opportunities and challenges lie.
18 December 2014, Remco Van Der Beek

Learn how to implement Universal Analytics tracking code when creating custom Facebook Tab pages. Insight from Emarketeers' web analyst, Remco Van Der Beek