E-Insight Digital Marketing Blog: Online Video
30 April 2014, Tracey Stern
Is Nike's superb "Winner Stays" World Cup video, content or advertising? Tracey Stern, partner of Emarketeers discusses.
13 August 2012, Tracey Stern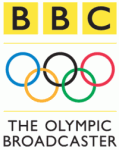 Today, London feels like the morning after the night before. Sleepy but with a hangover that made all the Olympics celebrations worthwhile.
Thousands of pages and words have been dedicated to the stadiums, the athletes, the ceremonies and the volunteers – all of whom contributed to one of the best spectacles we have ever seen.
5 February 2012, Steff Aquarone
The past few years have seen massive changes in the way we consume video – not least that Internet users now upload more than an hour of new video to YouTube every second and watch 4 billion videos per day.
Although many are lagging behind, some brands have realised that their viewers aren't trapped into watching content any more, so in order to work, their content has to be seriously useful, interesting or entertaining.