Argos – Gold Standard In Customer-Centric Systems
7 June 2013, Tracey Stern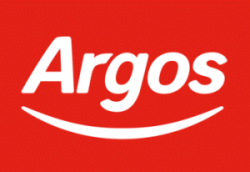 It's not often that I feel compelled to write a glowing brand review, but my recent dealings with Argos show a best-in-class case study of customer-centric systems working together to provide a fantastic end-to-end experience.
In my experience, so many brands work in silos, always meaning to think about integration and the customer experience, but never quite getting there. With complex internal structures, stretched resources and system infrastructure, often getting it right to deliver the best customer journey can be difficult.
But when brands do get it right, the payback is unlimited, both from a customer lifetime value and positive word of mouth.
Here are my 5 reasons why Argos got it right:
1. User-centric web design
The usability of this site is excellent, and simplifies product navigation in a way that some of Argos' competitors could learn from.
With Amazon-style reviews, scoring system, product comparisons and special offers attached to the relevant items, you have the information required to purchase in just one click. All of the key information was above the fold, and I could easily work out where I was, where  I could go and where the content was that I required.
The system status was clear at all times, so I knew exactly where I was throughout the purchase cycle – something I wish easyJet would learn from. The dialogue was simple and warm rather than system-orientated, and made my purchase decision easy.
2. Variety of purchase options
Once I had decided which produce to purchase, I had several options for purchasing/delivery, and was able to choose between in-store pick-up or home delivery based on my postcode input.
Given my inability to receive deliveries at home during the day, it made more sense for me to pick up in-store, and I was duly allotted the closest store to my house which stocked my desired product.
So far, the whole process has taken less than 5 minutes. Perfect!
3. Mobile and email communications
As soon as I clicked on the option to pick up in-store, I received a message on my mobile, together with an email, confirming the product reservation number.
No need to waste trees printing out pieces of paper which I would then have to shuffle through my large handbag to locate at the relevant time.  Wonderful!
4. In-store systems
Braving myself for the in-store visit during half term, I was prepared for waiting, questions and a variety of reasons why my order couldn't be found!
Armed with a coffee, I headed to the store, where I showed the text message containing my reservation number. Two clicks and my order was located. I paid promptly and headed over to the collection desk where my item was waiting for me.
At this point, I have to admit that I purchased an electric blanket to help me through the UK summer!
5. Customer service
The customer service in-store was exceptional, and again, I don't say this lightly. The staff were helpful, friendly and dealing efficiently with a number of queries, customers and payments. All looked like they knew the products, the process, and the store inside out.
For me – this is a gold standard example of a company that has reacted to customer needs, and designed their systems accordingly.  If their aim is to make the purchasing process competitively priced and easy to use, then they have succeeded.