What's Driving Your Content If It Isn't A Strategy?
16 September 2014, Anne Caborn
One of the counter arguments to putting content strategy in place as a key discipline within an organisation, is that those involved in content development and maintenance regard it as simply adding an additional layer of complexity to what is already a multi-layered, complex process, including:
agreeing the content (and its budget)
sourcing or creating the content (including engaging with subject matter experts)
getting it approved and signed off (suddenly the guy in compliance has literary aspirations)
getting it live and looking fit for purpose (and device/s).
Now add in the strategic overview, which itself needs to be agreed, budgeted for, approved, signed off…
But what is driving your content if it isn't a strategy? Here are 5 things to be wary of…
1. Is the content driving the content?
Content is really important, but it's a deliverable and should therefore be driven – and not the driver. In organisations where content has too great an importance, everything created is considered worthy of publication.
Symptoms of this can be websites groaning with PDFs of every single piece of written material the organisation has ever created, and pictures of the three legged race at the staff Christmas party in 2004 that come up when you type 'jobs' into the site Search box.
There's the real life example of a meat wholesaler whose website home page shows floating images of cuts of meat, and if you click on the sausages, they play a minute long ditty where the word 'meat' is repeated at least 50 times (also downloadable as a ringtone). No doubt it was created for some advertising purpose long ago, but considered too important to simply be archived gracefully.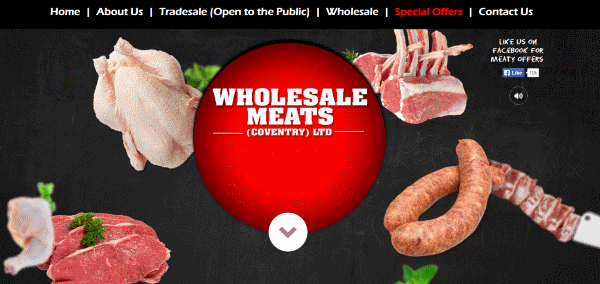 2. Are employees (or contractors) driving the content?
This can be just as bad. It may be the organisation's subject matter experts are revered as gods and their words considered sacrosanct – hence overlong, but perfectly punctuated product description pages and no slang in the Facebook posts.
Sometimes marketers hold too much sway, or it's the creative genius of a particular creative agency (or consultant).
Sometimes it's the tech team who promise much and then deliver on a 'we'll fix that bug later' basis.
Also look for corporate Twitter streams that include the COO waxing lyrical about trout fishing or accounts started with much fanfare and then abandoned; for example, IKEA_Nottingham – "Providing UK IKEA fans with the latest news and hottest offers from IKEA Nottingham!" – which last posted in November 2011.
3. Are the customers driving the content?
On the face of it, this is a good thing, right? But often customer driven content is actually delivered on a knee-jerk basis. One letter of complaint triggers the closure of an entire social media campaign.
Supermarket chain Morrisons pulled a television advert after 11 people complained that the young girl in it removed the salad from her burger and thereby encouraged unhealthy eating.
And back in 2009 Tropicana pulled a packaging redesign after 7 weeks because of customer grumbles.
4. Is nothing driving the content?
Strangely, this is not the most dangerous position, as it simply means that as an organisation, you are digitally uninspiring and often woefully out of date. Both positions don't butter many parsnips but neither do they attract much in the way of criticism.
The good news is that customers and would-be customers are simply quietly unimpressed and drift away to more stimulating environments. They do so without fanfare or criticism and as you're not monitoring your web traffic or using any social media listening tools you haven't even noticed.
5. Is everything driving the content?
Yesterday it was a social media campaign idea around encouraging customers to throw buckets of cold baked beans at each other on the basis that the wife of the chair of the board recently took part in the ice buck challenge.
Today you find out that the Research & Development department quietly launched a microsite on WordPress last month called [yourcompanyname]whoopsies.com
Tomorrow, David the intern in marketing is going to be charged with blogging the annual general meeting and controlling the live Twitter stream. He's been in the job two months. What could possibly go wrong?
No, you're right. Why complicate matters with a content strategy. After all, none of the above apply to you?